The Time I've Loved You
Profile:
Genre: Romance, Comedy
Episodes: 16
Broadcast Network: SBS
Air Time: Saturday/Sunday
Broadcast Period: June 27, 2015 - August 16, 2015
Main Cast:
Ha Ji Won as Jang Ha Na
Lee Jin Wook as Choi Won
Yoon Kyun Sang as Cha Seo Hoo
Choo Soo Hyun as Lee So Eun
Synopsis:
This drama is a remake of the 2011 Taiwanese drama In Time With You which starred Ariel Lin and Bolin Chen.
Something that's right in front of your eyes is sometimes the hardest for you to see. Jang Ha Na and Choi Won have been lifelong friends. Through thick and thin, they'be been through many things together in the nearly 20 years of friendship, including relationships that each has had with other people. Oh Ha Na is currently a career woman with an honest and confident personality, Choi Won works as an assistant purser for an airline. He has always helped Oh Ha Na whenever she got into trouble but through missed timing, a romance has never developed between them.
Thoughts:
I am going into this drama completely blind because I don't know anything about In Time With You the Taiwanese counterpart to this drama. I'm actually really glad that I don't know anything because I get to experience the story as it unfolds with this drama. But there still is apart of my brain that wants to know how everything works out in the end. But I think this is going to be a really fun drama and after the first two episodes I am pleasantly surprised. I honestly went in with zero expectations so I was really just checking out the first episode because I didn't really have anything to do so I wanted to give it a chance. This drama seems like just a sweet romance that is going to be easy breezy and fun to watch. I know that there was a lot of drama going on pre-production with the writer and the director but I don't think that affected the first two episodes at all.
We were introduced to our main leads really quickly and I think we got a great introduction. We got to know both their personalities and their relationship with each other was really well established. I had seen Ha Ji Won in one other drama The King2Hearts and I LOVED that drama and I thought she had a great performance so I knew that she is a great actress but that was a very different character then Oh Ha Na but she again did a great job. I had never seen Lee Jin Wook in anything but he is a very good looking guy and I am already on board with anything he says, so I think that's a good sign. I also think it was a great sign that these two have great chemistry already which is saying a lot for the future of the drama because if there is something that will draw me into a drama it is great chemistry between the lead romantic interests.
One thing I don't like already with the drama is the second female lead, she is a very big presenase already and I don't really like her which is too bad because I don't think her character is going to be evil or anything and I don't think I am supposed to dislike her but there is just something either about the character or the actress that rubs me the wrong way. Also I'm really upset that L is only in like 3 episodes... that's an outrage! When is he going to get to be the lead in his own drama? Because I love him and I'm already in love with his character after one episode.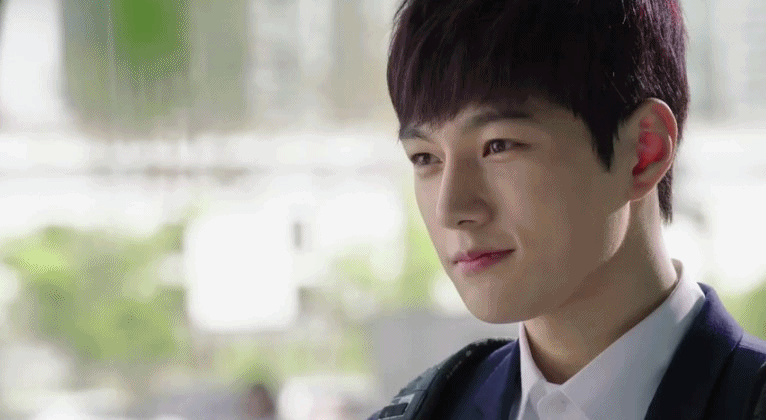 Overall I am really excited about this drama and I am hoping it won't be overly dramatic or anything. There is a bit of mystery behind Choi Won and what happened between Ha Na and him when they were younger and I can't wait to see everything fall into place and these two people, who are clearly made for each other, realize they only need each other. This is set up to be pure and simple romance without a high concept or anything that is going to distract for the main story line. So I am extremely satisfied with the premier and I'm super excited!