Sassy Go Go
Profile:
Genre: Romance, Youth, School
Episodes: 16
Broadcast Network: KBS2
Air Time: Monday/Tuesday
Broadcast Period: Oct. 5, 2015 - Nov. 24, 2015
Main Cast:
Jung Eun Ji as Kang Yeon Doo
Lee Won Geun as Kim Yeol
Cha Hak Yun as Ha Dong Jae
Chae Soo Bin as Kwon Soo Ah
Ji Soo as Seo Ha Joon
Synopsis:
Is there more to school than just grades? Kang Yeon Doo is a peppy cheerleader who is popular at school because of her sunny personality. But when she transfers to an elite high school where grades and school rankings are stressed, she feels like an outcast because of her less than stellar grades. She also clashes with Kim Yeol, a student who seems to have it all with great looks and great grades. Fellow cheerleader Seo Ha Joon also feels the pressures to do well academically but also harbors a family secret that detracts from his focus. Kwon Soo Ah is pushed into cheer leading by her mother to boost her resume, but she realizes that she has a talent for it. All the students have to try to measure up to the school brainiac, Ha Dong Jae.
Thoughts:
Man I was really looking forward to having a drama that was just lighthearted and one that I didn't really have to feel anything for. Sure this is an extremely light hearted drama for the most part and it seems really fun but then you have Ji Soo who has to be tortured again and I don't think my heart can take it. After seeing his performance on Angry Mom I knew that is a very talented actor who can handle a pretty intense role, but I just want to see him be happy! Is that too much to ask?
But overall I really enjoyed the first two episodes of this series. It is going to be a fun ride with a little bit of seriousness sprinkled in here and there to add a nice balance. There have been several school series that have come out this year that have focused on bullying and how much pressure these high school students are under. This show tackles the same topics but I feel like the tone is going to tread more lightly for the most part. Which is nice and I am very excited to see where the drama goes.
I first say Jung Eun Ji in Reply 1997 and have loved her since.... well not in Trot Lovers but I think that was more because of the actual drama than her. She is a very talented actress and I think she has the ability to play this role really well. Yeon Doo is a very strong character and I love seeing that she isn't taking anything laying down. She fights back and that is so good to see in a female lead character. That is what I love about all the characters that Eun Ji chooses to portray, they are all strong people who refuse to be pushed around.
This is the first drama I have seen Lee Won Geun in and so far I am pleased with his acting. I am especially happy that after the first two episodes I feel like there is real chemistry between our lead couple. Unfortunately right now Kim Yeol just seems like the typical rich jack ass but you get hints that there is so much more to him beneath the surface and I just want his soft side to come out. The absolute best part of the first two episodes for me was the bromance between Kim Yeol and Seo Ha Joon. Really these two characters are more like brothers than friends and you see how much they really care about each other in the second episode. I love seeing great friendships portrayed in dramas and I just want to see all the interactions between these two. Plus Ji Soo has my heart and I just want him to have all the screen time and to smile.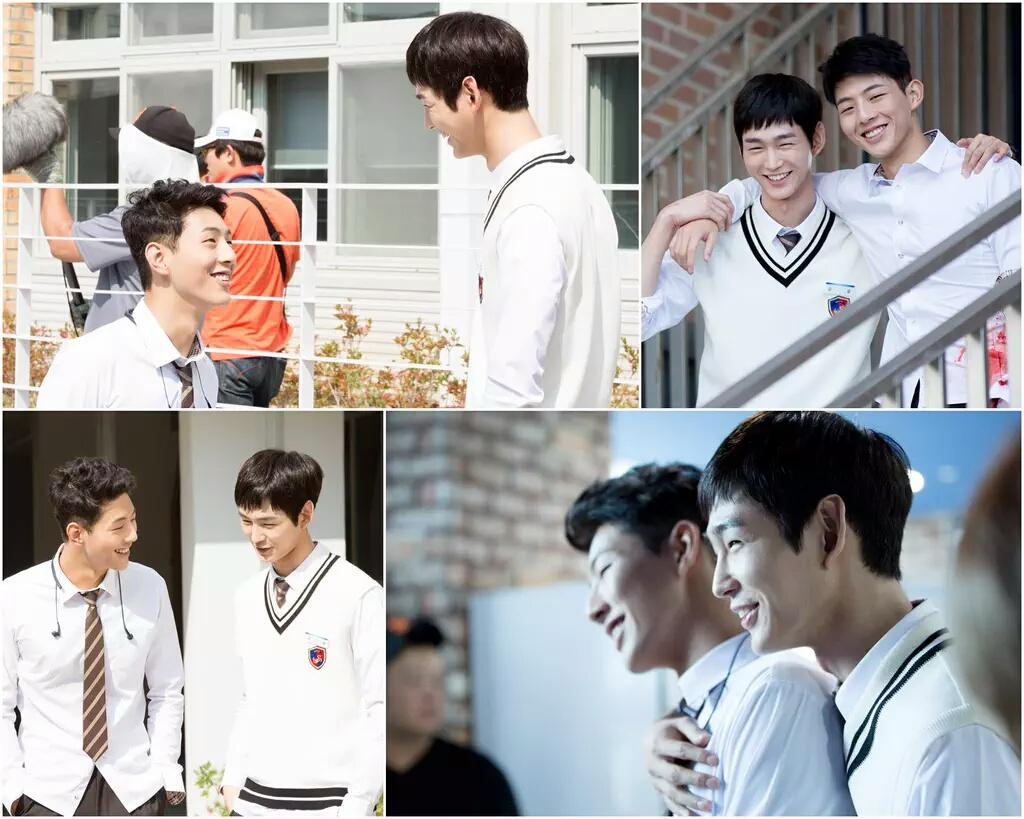 Overall I am excited for the drama. I can't wait to see what type of cheer leading is actually going to be portrayed on the show. I think there will be some great romance and friendships that will develop through out the series.